Contact Dermatitis Treatment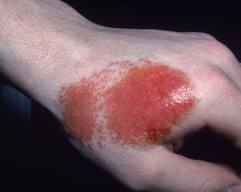 Contact dermatitis treatment is essential if you are suffering from this skin condition. This often causes a lot of discomfort and getting the right treatment will definitely help alleviate the symptoms and prevent it from getting worse.
According to the U.S. National Library of Medicine, contact dermatitis is a condition in which the skin becomes red, sore, or inflamed after direct contact with a substance. There are two kinds of contact dermatitis: irritant or allergic.
Irritant dermatitis is the most common type. It's caused by contact with acids, alkaline materials such as soaps and detergents, fabric softeners, solvents, or other chemicals. The reaction usually looks like a burn.
Other irritants may include:
Cement
Hair dyes
Long-term exposure to wet diapers
Pesticides or weed killers
Rubber gloves
Shampoos
Allergic contact dermatitis is caused by exposure to a substance or material to which you have become extra sensitive or allergic.
Common allergens include:
Adhesives, including those used for false eyelashes or toupees
Antibiotics such as neomycin rubbed on the surface of the skin
Balsam of Peru (used in many personal products and cosmetics, as well as in many foods and drinks)
Fabrics and clothing
Fragrances in perfumes, cosmetics, soaps, and moisturizers
Nail polish, hair dyes, and permanent wave solutions
Nickel or other metals (found in jewelry, watch straps, metal zips, bra hooks, buttons, pocketknives, lipstick holders, and powder compacts)
Poison ivy, poison oak, poison sumac, and other plants
Rubber or latex gloves or shoes
Although you may not have a reaction to a substance when you are first exposed to it, regular use can eventually cause sensitivity and a reaction to the product.
Some products cause a reaction only when the skin is also exposed to sunlight (photosensitivity). These include shaving lotions, sunscreens, sulfa ointments, some perfumes, coal tar products, and oil from the skin of a lime. A few airborne allergens, such as ragweed or insecticide spray, can cause contact dermatitis.
Source: U.S. National Library of Medicine
Itching of the skin is the commonest symptom, and this can be intense. Sometimes the skin becomes sore, and painful cracks can develop on the fingers when dermatitis affects the hands. Other areas that can be affected, and become red and raised, include the arms, face, legs and feet.
The main way of treating contact dermatitis is to identify its cause (irritant or allergen) and then to remove it or reduce contact with it. Complete avoidance may be easy for some types of allergic contact dermatitis, for example to a substance such as rubber, however complete avoidance is impossible for some people whose irritant contact dermatitis is due to prolonged contact with water and soap. In cases such as these measures to protect the skin, such as wearing gloves and using emollient creams, may help. If the problem is severe enough, some people may have to change their job, if they cannot otherwise avoid coming into contact with irritants.
It may take several months for contact dermatitis to settle, so topical steroid creams and moisturisers are used to help the skin heal and to reduce the itching and redness. Topical steroid creams come in different strengths and it is important that you use the right strength for the right length of time; your doctor will advise you on this. It is also very important to protect your skin and to keep it supple by using a suitable emollient several times a day. Thick emollients are best for the hands, and it is important that you find one that you like to use.
People with very severe contact dermatitis may need other treatments such as steroid tablets, or medicines such as ciclosporin or azathioprine, to settle things down; these are normally available only from hospital dermatologists.
Source: British Association of Dermatologists
It is always best for you to find a good contact dermatitis treatment once you notice that you are suffering from the symptoms of the condition.
Clinical Depression – What Is It?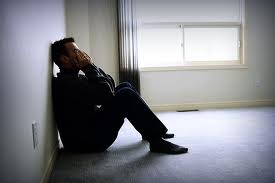 Clinical depression has become a household term. A lot of people have been known to suffer from it but they don't exactly look for a treatment for it since the symptoms would oftentimes appear to be "normal" or "common". Continue reading →
Chronic Indigestion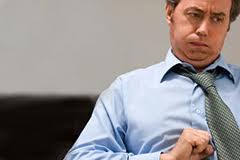 Chronic indigestion affects many individuals today. This is a condition primarily characterized by pain in the upper portion of the abdomen. Some people refer to it as dyspepsia. Continue reading →
Causes Of Rheumatoid Arthritis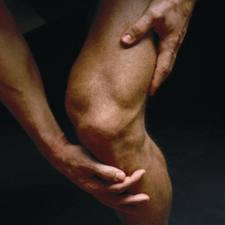 Rheumatoid arthritis is among the painful diseases that can affect anybody. In fact, many people would go out of their way to prevent its onset especially if they know that a family member suffers from it. One way that you would be able to somehow arm yourself against the condition is to know the causes of rheumatoid arthritis. Continue reading →
How To Treat Burns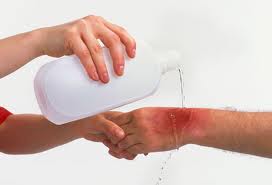 Do you know how to treat burns? A knowledge on treating burns will always be beneficial since it can be applied at home and in other emergency cases. Continue reading →