Rheumatoid Arthritis Treatment – Alleviating The Symptoms
Rheumatoid Arthritis Treatment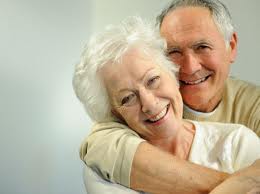 The right rheumatoid arthritis treatment can help in alleviating the pain and the discomfort of having this condition. Rheumatoid arthritis is one of those diseases that can literally debilitate you, making it truly important for you to find a good treatment for it.
According to UpToDate, rheumatoid arthritis (RA) is a chronic inflammatory condition affecting the joints. The condition can also affect other tissues throughout the body. The specific causes of rheumatoid arthritis are unknown.
Rheumatoid arthritis symptoms develop gradually, and it is not always possible to know when the disease first developed. Many people have symptoms that are present continuously, some have symptoms that completely resolve, and others have alternating periods of bothersome symptoms and complete resolution. The onset, severity, and specific symptoms of this condition can vary greatly from person to person.
Treatment plays a key role in controlling the inflammation of rheumatoid arthritis and in minimizing joint damage. Treatment usually entails a combination of drug therapy and other non-drug therapies. In some cases, treatment may also involve surgery.
Source: UpToDate
There are various medications that you can opt for in treating rheumatoid arthritis. According to Mayo Clinic, you can use the following in treating the disease:
Medications
NSAIDs. Nonsteroidal anti-inflammatory drugs (NSAIDs) can relieve pain and reduce inflammation. Over-the-counter NSAIDs include ibuprofen (Advil, Motrin, others) and naproxen (Aleve). Stronger NSAIDs are available by prescription. Side effects may include ringing in your ears, stomach irritation, heart problems and liver and kidney damage.
Steroids. Corticosteroid medications, such as prednisone, reduce inflammation and pain and slow joint damage. Side effects may include thinning of bones, cataracts, weight gain and diabetes. Doctors often prescribe a corticosteroid to relieve acute symptoms, with the goal of gradually tapering off the medication.
Disease-modifying antirheumatic drugs (DMARDs). These drugs can slow the progression of rheumatoid arthritis and save the joints and other tissues from permanent damage. Common DMARDs include methotrexate (Trexall), leflunomide (Arava), hydroxychloroquine (Plaquenil), sulfasalazine (Azulfidine) and minocycline (Dynacin, Minocin, others). Side effects vary but may include liver damage, bone marrow suppression and severe lung infections.
Immunosuppressants. These medications act to tame your immune system, which is out of control in rheumatoid arthritis. Examples include azathioprine (Imuran, Azasan), cyclosporine (Neoral, Sandimmune, Gengraf) and cyclophosphamide (Cytoxan). These medications can increase your susceptibility to infection.
TNF-alpha inhibitors. Tumor necrosis factor-alpha (TNF-alpha) is an inflammatory substance produced by your body. TNF-alpha inhibitors can help reduce pain, morning stiffness, and tender or swollen joints. Examples include etanercept (Enbrel), infliximab (Remicade), adalimumab (Humira), golimumab (Simponi) and certolizumab (Cimzia). Potential side effects include increased risk of serious infections, congestive heart failure and certain cancers.
Other drugs. Several other rheumatoid arthritis drugs target a variety of processes involved with inflammation in your body. These drugs include anakinra (Kineret), abatacept (Orencia), rituximab (Rituxan) and tocilizumab (Actemra). Side effects vary but may include itching, severe abdominal pain, headache, runny nose or sore throat.
Therapy
Your doctor may send you to a therapist who can teach you exercises to help keep your joints flexible. The therapist may also suggest new ways to do daily tasks, which will be easier on your joints. For example, if your fingers are sore, you may want to pick up an object using your forearms.
Surgery
If medications fail to prevent or slow joint damage, you and your doctor may consider surgery to repair damaged joints. Surgery may help restore your ability to use your joint. It can also reduce pain and correct deformities. Rheumatoid arthritis surgery may involve one or more of the following procedures:
Total joint replacement. During joint replacement surgery, your surgeon removes the damaged parts of your joint and inserts a prosthesis made of metal and plastic.
Tendon repair. Inflammation and joint damage may cause tendons around your joint to loosen or rupture. Your surgeon may be able to repair the tendons around your joint.
Joint fusion. Surgically fusing a joint may be recommended to stabilize or realign a joint and for pain relief when a joint replacement isn't an option.
Source: Mayo Clinic
You can always opt for these treatments when you are suffering from rheumatoid arthritis. It is highly recommended that you consult your doctor before you try out any medications as part of your rheumatoid arthritis treatment.