Alcohol Has Positive Effects on the Body Too!
Positive Effects of Alcohol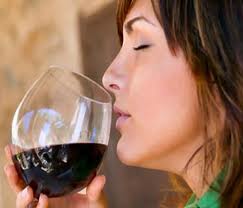 There have been many studies that show, that the body, particularly the heart, benefits from red wine. Many people drink red wine on a regular basis in order to fully enjoy the benefits that it has on the body. Just this year, the University of Wisconsin in Madison, published a groundbreaking study regarding the fact that getting these benefits would not need a lot of drinking after all.
In the study, resveratrol was given to lab mice in small amounts, and the result was that the mice aged much slower. Their hearts were much younger for a longer period of time. Resveratrol is an antioxidant, which is found in red wine.
Aside from its anti-aging effects, a research that came from Endocrine Society, showed that resveratrol also helps in reducing the formation of fat cells. It slows fat storage and is helpful in controlling the weight of an individual.
According to a University of Wisconsin professor, Richard Weindruch, resveratrol is just the first ingredient in red wine that they have really done extensive research on. The experiments on the mice were just preliminary but experts believe that the result in itself was a good reason to be encouraged.
It must be noted that drier red wines contain the highest amounts of resveratrol.
Aside from the benefits that can be derived from the presence of resveratrol in red wine, there are still other benefits that this can offer. University of California School of Medicine researchers found that it could also help in preventing a particular type of liver disease. Those who drink around one glass of wine (red or white) a day, has a 50% lower chance of developing nonalcoholic fatty liver disease (NAFLD). However, for those who are consuming beer or hard liquor in the same amount, they become four times more prone to the said disease.
Red wine could also help individuals who suffer from high cholesterol. The Journal of Clinical Endocrinology and Metabolism published a study in 2007 which suggested that moderate drinkers have larger good and bad particles in the body, which puts individuals at a lesser risk for heart disease. Large good cholesterols help fight heart disease, and larger bad cholesterol particles are not very likely to cause heart disease.