Oily Dandruff. What You Can Do About It
Oily Dandruff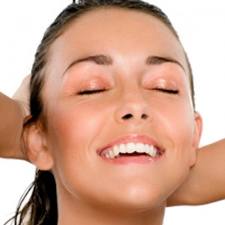 Having oily dandruff is one problem that you have to deal with so that you may avoid the embarrassment of getting a lot of white flakes on your clothes. Aside from the visible white flakes, the itchy scalp would cause you to keep on scratching your head, which is not a good thing to happen, especially if you are in public.
Fortunately, there are things that you can do in order to treat oily dandruff. Some of these include over-the-counter treatments, special shampoos, and even home remedies. You could also do some changes in your hair care methods in order to minimize or entirely get rid of dandruff.
In an article published in Livestrong.com, it mentioned certain lifestyle changes that you can do in order to treat dandruff. It also included some of the best formulas that help get rid of dandruff. These include:
Cut back on styling products. Cutting back on these products is another way to treat oily dandruff. Using too much product, such as mousse, gel and wax can allow the hair product to build up on the strands of your hair and even your scalp. This causes the hair and scalp to become oily, increasing problems with dandruff.
Zinc Pyrithione. Using specialized shampoo, such as those containing zinc pyrithione, can treat oily dandruff. Zinc pyrithione is found in over-the-counter shampoos, and acts as an antifungal agent, reducing the populations of malassezia fungi on the scalp. One of the most well known brands of zinc pyrithione shampoo is Head & Shoulders.
Ketoconazole. When over-the-counter remedies are not enough, your doctor may prescribe a shampoo containing ketoconazole. Ketoconazole is a broad-spectrum antifungal agent that helps reduce populations of malassezia on dandruff-affected skin. One common brand of ketoconazole is Nizoral.
Source: Livestrong.com
If you would like to use natural remedies, vinegar is one of the most popular. According to Grandma's Wisdom, you still need to shampoo your hair. A mild shampoo, preferably a homemade shampoo with Olive Oil is wonderful for your hair. With this shampoo you will not need to use a conditioner because the olive oil will condition your hair naturally. The only difference is for oily dandruff is you will need to rinse your hair with a vinegar rinse.
All you need is 1/2 cup of Apple Cider Vinegar and mix with 1 1/2 cups of warm water. Gently pour the vinegar rinse over your hair after shamooping and dry as you usually do. Use this mixture each time you shampoo your hair and before you know it, your dandruff problems will be nothing more than a memory.
You can also use Distilled White Vinegar as a home remedy for oily dandruff.
Don't worry about smelling like a salad. Once your hair dries it will not only smell fresh and clean it will also shine and have body. The oils in your hair keeps it from being bouncy and hold a style, the vinegar rinse will make your hair manageable and you'll discover that you'll need to be shampoo less often.
Give this home remedy a try, it's so inexpensive and it's a real simple solution that will restore the PH balance to your hair and itchy scalp.
Source: Grandma's Wisdom
You could always use these remedies to treat oily dandruff. Providing yourself with these treatments will save you the embarrassment of scratching and having white flakes on your hair and clothing.