All About Nizoral Female Hair Loss Treatment
Nizoral Female Hair Loss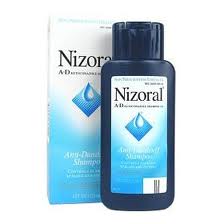 Many women find Nizoral female hair loss treatment an effective form of remedy for their thinning hair. There are a lot of women who suffer from hair loss. And while there may be some who have accepted their fate, most of them still prefer to look for cures that would help prevent hair loss.
It is a good thing today, that there are already over-the-counter remedies that you can buy, just like Nizoral female hair loss treatment. This is a product of long-term research made by a Swedish pharmaceutical company. It is known to be made from safe and effective ingredients that could definitely help those who are suffering from hair loss.
According to the American Hair Loss Association (AHLA), physicians would usually recommend the use of topical treatments for hair loss instead of prescribing pills or similar internal treatments that could affect the body system. It provided the following explanation in relation to this:
Physicians are reluctant to use systemic treatment (a pill or other form of internal treatment that affects your entire system) unless they know that the hair loss is due to an excess of androgen in the system or a sensitized "over-response" to the so-called "normal" amounts of androgen in the system. That's because these systemic treatments may lower the body's androgen levels. Therefore, physicians often choose topical treatments (those that are applied directly to the scalp).
The best results from treatment happen when you begin treatment as soon as possible after the hair loss begins because prolonged androgenetic alopecia may destroy many of the hair follicles. The use of anti-androgens after prolonged hair loss will at least help prevent further hair loss and encourage some hair regrowth from those follicles that have been dormant but are still viable, Stopping treatment will result in the hair loss resuming if the androgens aren't kept in check in some other way. Maintaining your vitamin and mineral levels helps while you're on anti-androgen medications.
The AHLA also gave a detailed information about Nizoral female hair loss treatment, which is found below:
Available as a topical treatment by prescription, Ketoconazole is currently used as an antifungal agent in the treatment of fungal infections. It also has anti-androgenic effects and can cause a reduction in the production of testosterone and other androgens by the adrenal gland and by the male and female reproductive organs (in women, the ovaries). Because of this action, it can be used to help treat hair loss. Nizoral shampoo contains 2 percent Ketoconazole and is prescribed not only for the treatment of scalp conditions, but also in combination with other treatments for androgenetic alopecia. A 1 percent version is now available over-the-counter, but it may not be as effective as the 2 percent prescription strength. There are no significant side effects.
Source: American Hair Loss Association
On questions in relation to the maker of Nizoral female hair loss treatment, and with regards to how it works, Surviving Hair Loss provided the answers:
The maker of this product is known as Janssen Pharmaceutica located in Antwerp, Belgium. The company was established in 1953 by Dr. Paul Janssen and is aimed into creating better drugs to improve the quality of life. The company in 1963, joined with the mega pharmaceutical group Johnson & Johnson and its now part of the company's worldwide research and development center.
The main active ingredient behind Nizoral Hair Loss Shampoo is Ketoconazole.
In Nizoral, Ketoconazole comes in a 1% and 2% formula. Its main usage is to treat acute dandruff problems and flaking. This ingredient also acts as an anti-steroid hormone synthesis such as DHT in the scalp.
Research demonstrates that Nizoral 1% is comparable to Rogaine 2% and it can increase hair growth as well as hair density. However, more research and studies are needed to understand clearly how the mechanism works.
Source: Surviving Hair Loss
If you have already started noticing that your hair is thinning out, then better look for a remedy. You could also try out Nizoral female hair loss treatment. Who knows? It might just be the cure that could help you prevent or minimize hair loss.