Signs Of Hemorrhoids
Signs Of Hemorrhoids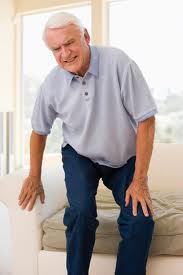 Being able to detect signs of hemorrhoids at the earliest and applying the right treatment could mean less discomfort and pain, since the condition would not worsen anymore. There are cases when you would be suffering from hemorrhoids without you knowing it.
According to Mayo Clinic, the following are the signs and symptoms of hemorrhoids:
Painless bleeding during bowel movements — you might notice small amounts of bright red blood on your toilet tissue or in the toilet bowl
Itching or irritation in your anal region
Pain or discomfort
Swelling around your anus
A lump near your anus, which may be sensitive or painful
Leakage of feces
Hemorrhoid symptoms usually depend on the location. Internal hemorrhoids lie inside the rectum. You usually can't see or feel these hemorrhoids, and they usually don't cause discomfort. But straining or irritation when passing stool can damage a hemorrhoid's delicate surface and cause it to bleed. Occasionally, straining can push an internal hemorrhoid through the anal opening. This is known as a protruding or prolapsed hemorrhoid and can cause pain and irritation.
External hemorrhoids are under the skin around your anus. When irritated, external hemorrhoids can itch or bleed. Sometimes blood may pool in an external hemorrhoid and form a clot (thrombus), resulting in severe pain, swelling and inflammation.
Source: Mayo Clinic
Medicine Net provided a more detailed explanation of the signs of hemorrhoids. It distinguished the signs of internal and external hemorrhoids. It stated that, there are two types of nerves in the anal canal, visceral nerves (above the dentate line) and somatic nerves (below the dentate line). The somatic (skin) nerves are like the nerves of the skin and are capable of sensing pain. The visceral nerves are like the nerves of the intestines and do not sense pain, only pressure. Therefore, internal hemorrhoids, which are above the dentate line, usually are painless.
In general, the symptoms of external hemorrhoids are different than the symptoms of internal hemorrhoids.
External hemorrhoids can be felt as bulges at the anus, but they usually cause few of the symptoms that are typical of internal hemorrhoids. This is perhaps, because they are low in the anal canal and have little effect on the function of the anus, particularly the anal sphincter. External hemorrhoids can cause problems, however, when blood clots inside them. This is referred to as thrombosis. Thrombosis of an external hemorrhoid causes an anal lump that is very painful (because the area is supplied by somatic nerves) and often requires medical attention. The thrombosed hemorrhoid may heal with scarring and leave a tag of skin protruding from the anus. Occasionally, the tag is large, which can make anal hygiene (cleaning) difficult or irritate the anus.
Source: Medicine Net
So make sure that you take note of the different signs of hemorrhoids. That way, you will be able to take certain measures to prevent the hemorrhoids from developing into something worse.