Cystitis In Children – Know The Facts
Cystitis In Children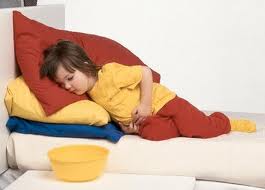 While it cystitis has already been common in adults, there is also a tendency for the occurrence of cystitis in children.
According to UpToDate, cystitis is inflammation of the urinary bladder, usually caused by infection, which can occur alone or in conjunction with pyelonephritis.
Acute cystitis in the child older than two years and in the adolescent will be reviewed here. Urinary tract infection (UTI) in younger children (in whom it is difficult to distinguish cystitis from pyelonephritis on clinical grounds) is discussed separately.
The distinction between complicated and uncomplicated cystitis is based upon the presence or absence of anatomic or physiologic abnormality of the urinary tract (including pyelonephritis), host factors, and the antimicrobial resistance pattern of the uropathogen.
Uncomplicated cystitis is limited to the lower urinary tract and occurs in older children (older than two years) or adolescents with no underlying medical problems or anatomic or physiologic abnormalities. Most often it is caused by pathogens that are susceptible to the antimicrobial agents that are usually used to treat cystitis.
Complicated cystitis is associated with upper tract disease, multiple-resistant uropathogens, or hosts with special considerations such as malignancy, diabetes, anatomic or physiologic abnormalities, or an indwelling bladder catheter. Patients who have urodynamic dysfunction, neurogenic bladder, or incomplete bladder emptying may harbor pathogens in residual urine, thereby creating a source for persistent or recurrent infection. Many complicated UTI are hospital acquired and are related to indwelling urinary catheters.
Source: UpToDate
Although there is that possibility for cystitis to occur in children, one type, interstitial cystitis, the prevalence of which is quite unknown. There isn't a lot of information available on interstitial cystitis in children, although the symptoms have been identified.
According to ICHelp, the symptoms of IC in both children and adults are similar: urinary frequency, urgency, and abdominal/pelvic pain or discomfort, often associated with specific food and drink triggers. In fact, a large number of adults with IC report having had urinary problems as children.
Like adults with IC, children may also have other chronic conditions such as fibromyalgia, vulvodynia (in girls), allergic reactions, and gastrointestinal problems. Also, some children with IC may be diagnosed with reflux (urine backs up into kidneys), enuresis (bedwetting), or incontinence.
A separate condition seen in children called "extraordinary urinary frequency" (abnormally increased daytime urinary frequency with no other IC-like symptoms present) has been reported and it is unclear whether this is truly a separate disease or a type of IC.
Source: ICHelp
Since urinary problems are often painful and can cause complications, it is best that you take note of the symptoms of cystitis in children. By knowing the symptoms, you will be able to afford the child early treatment.