Eczema
What is Eczema?
The term 'eczema' came from the Greek word which means 'to boil'. This is a disorder where there is an inflammation of the skin, resulting to the formation of vesicles or pustules. It is very common and is regarded as the most troublesome among various skin diseases. A toxic system is often the culprit behind this disease.
You can actually find various kinds of eczema. A skin condition that is characterized by swelling, itchiness, and irritation is regarded as eczema. Some types of eczema are atopic dermatitis, nummular dermatitis, hand dermatitis, and seborrheic dermatitis. In fact, dandruff is often considered as one type of seborrheic dermatitis.
What Causes Eczema?
Allergies. This is one of the major causes of eczema. There are women who actually get eczema on their hands because of allergic reaction to detergents and soaps. There are also people who get eczema due to rings that they wear on their fingers, showing an allergy towards metals. There are also those who suffer from eczema because of food sensitivities. Some foods that have been known to cause allergic reactions are peanuts, eggs, wheat, chocolates, chicken, cow's milk, and even potato. When the body is not able to excrete the poisons coming from food and other elements taken in by the body, allergies usually develop.
Faulty metabolism. When the body is not able to properly use up the foods taken in, then it could also result to eczema.
Constipation. During constipation, the bowels do not function properly, thereby body waste is also excreted slowly. Hence, waste materials would be overloading the pores of the skin, which could lead to eczema.
Nutritional deficiencies. When the body is deficient from certain nutrients, the body would be suffering from eczema as well.
Stress. It has been shown that stress brought about by negative emotions like frustration and jealousy can also bring about eczema.
It must be noted that the body excretes waste through several body parts like the rectum, in the form of stools and the skin, in the form of sweat. At times, when the skin could no longer handle the amount of wastes that are excreted through it, then the pores of the skin is no longer able to do its function, and the sweat then becomes full of toxic materials. This then gives rise to the occurrence of eczema, and other skin diseases.
Diagnosis, Signs and Symptoms of Eczema
Since eczema is a skin disease, symptoms are always visible.
Redness
Swelling
Formation of vesicles. When these rupture, a moist surface forms.
Colourless discharges. These usually forms skin crusts whenever they accumulate
Itchiness. This feeling lasts from the onset towards the end of the skin condition. Avoid scratching since this could only aggravate the condition.
Remedies, Treatment and Cure for Eczema
Topical creams. These could help in giving you temporary relief from symptoms such as itchiness.
Eliminate toxic wastes from the body. This is one way to cleanse your blood stream. Fasting on water and orange juice could help in eliminating toxic wastes from the body, thereby also preventing excessive waste materials being passed through the skin, diminishing the occurrence of eczema. Do not be alarmed if at the initial stage of your fasting, you would feel that the condition worsened because this would lead to increased waste materials passing through the skin. However, as you stick to fasting, your condition would definitely improve.
Fruits and vegetables. These are always the healthiest foods available. Prepare your vegetables without any salt. You could eat them raw or steamed.
Carrot and musk melon. These are particularly beneficial to the skin.
Coconut oil. This is a better option instead of using ghee. This could be applied on areas affected by eczema in order to help the skin stay soft.
Drink raw vegetable juices. A combination of 300 ml of carrot juice and 200 ml of spinach juice has been proven as truly beneficial in treating eczema.
Drink 2 or 3 litres of water every day.
Patient must take a bath 2 or 3 times a day. This would keep the skin clean and would help in alleviating the symptoms. Just remember to rub the skin with the palms of your hands, except for areas that were affected by eczema before taking a bath.
In order to inactivate the bowels, you must at least try to do some walking or jogging.
Sun bathing could help in killing harmful bacteria on the skin. This should only be done early in the morning, and as much as possible in the first light of dawn.
You may also apply a light mudpack on areas that have eczema. This must be applied twice or thrice a day, and every application must at least last up to an hour.
Cold compress can work for eczema as well. The affected part must be wrapped with a thick and soft cloth, moistened with cold water. The cloth's temperature must be maintained throughout the application. It should be moistened with water at 55 – 60 degrees Fahrenheit every 15 – 30 minutes. Each application should last for at least 2 hours.
Foods to Avoid
Patients must avoid tea, alcoholic beverages, coffee, highly flavoured dishes, and all condiments.
Sugar and white flour products. These would also include polished rice and bottled foods.
Avoid foods that are known to cause skin allergies. These foods are known as 'food triggers' and must always be avoided. Some examples of these foods are wheat, peanuts, shellfish, cow's milk, eggs, soy, corn, strawberries, oranges, and food preservatives like monosodium glutamate or MSG.
Hand Eczema Treatment
Hand Eczema Treatment Eczema is a bothersome condition and can truly create a lot of trouble for you. Good natural eczema treatment will be a step in the right direction. Read more...
Eczema Skin Treatment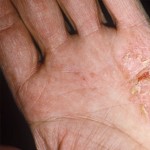 Eczema Skin Treatment Eczema is a skin condition that can cause individuals a high degree of discomfort. It is itchy and can even bring about a lot of embarrassment if it appears on areas that are quite visible. Read more...
What is the Best Eczema On Hands Treatment?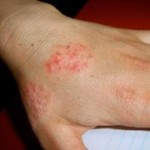 What is the Best Eczema On Hands Treatment? For many people who suffer from eczema, the best eczema on hands treatment is usually using natural means. There are various methods that you can use in order to treat eczema, and more often than not, these methods are the least expensive. Read more...
Eczema Treatment For Toddlers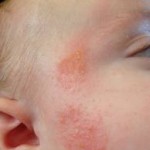 Eczema Treatment For Toddlers Eczema treatment for toddlers is a must. Eczema can cause toddlers a lot of discomfort. The itch and the pain can leave toddlers cranky and uncontrollable. This is why finding a good treatment for the skin condition is a must. Read more...
Natural Eczema Treatments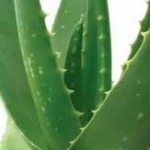 Natural Eczema Treatments If you are looking for natural eczema treatments, then you have come to the right place. Below are some of the best treatments that you can apply, without any worries. Natural treatments are mild and aren't made from harmful chemicals that damage the skin. Read more...