Chronic Sinusitis Surgery – Is This a Good Option?
Chronic Sinusitis Surgery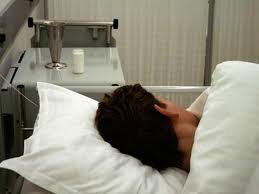 Sinusitis is something that you can easily deal with, however, there are times when chronic sinusitis surgery might be needed. This is usually opted for when chronic sinusitis already becomes debilitating, hampering your daily tasks.
According to Science Daily, adults with chronic rhinosinusitis — a debilitating inflammation of the nasal passages that lasts for months and keeps coming back — report significantly improved quality of life following minimally invasive endoscopic sinus surgery, according to a new study led by Oregon Health & Science University (OHSU). The results are published in the January issue of Otolaryngology — Head and Neck Surgery.
Source: Science Daily
It can be said that those with sinusitis can choose to go through a surgery if the ailment does not improve and has already caused disturbance to one's daily life. WebMD has defined one type of chronic sinusitis surgery, which is endoscopic surgery. It explained that:
In endoscopic sinus surgery, an endoscope is inserted into the nose, providing the doctor with an inside view of the sinuses.
Surgical instruments are inserted alongside the endoscope. This allows the doctor to remove small amounts of bone or other material blocking the sinus openings and remove growths (polyps) of the mucous membrane. In some cases a laser is used to burn away tissue blocking the sinus opening. A small rotating burr that scrapes away tissue may also be used.
The surgery may be done in a hospital or in a doctor's office or clinic. Either local or general anesthesia may be used. The procedure takes 30 to 90 minutes.
Source: WebMD
Other types of chronic sinusitis surgery were provided by Medtronic. According to it, if your ethmoid sinuses are causing your sinusitis, then an ethmoidectomy may be the surgery you need.
Pressure and pain under your eyes and behind your cheek bones may mean that your sinus infection is in your maxillary sinuses. A maxillary antrostomy may be the treatment for your condition.
If your sinus infections are caused by blockage from a deviated septum and enlarged turbinates, then you may need a powered septoplasty with turbinoplasty.
As part of your sinus surgery for chronic sinus infections, your doctor may also use the Hydrodebrider® System at the end of the procedure. This special device delivers a powered spray to "wash out" your sinuses, helping to remove the bacteria associated with chronic sinus infections. Laboratory research shows that the Hydrodebrider treatment offers better removal of bacteria than traditional saline rinses.1
Source: Medtronic
Chronic sinusitis surgery should not be considered as a first treatment. This is usually opted for when your condition is already at its worse and could not be treated by natural remedies or medications.